Textile
Textile is the core business of our company, manufacturing yarn and ensuring outstanding quality product for local and international clients is our mainstay. TATA PAKISTAN is one of the most competitive yarn manufacturers in the country with state of the art and well-equipped manufacturing facilities. The high-end imported machines are capable of producing finest quality and flawless yarn.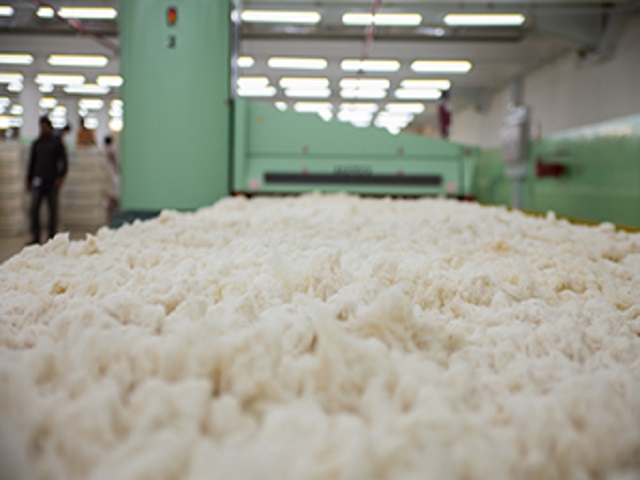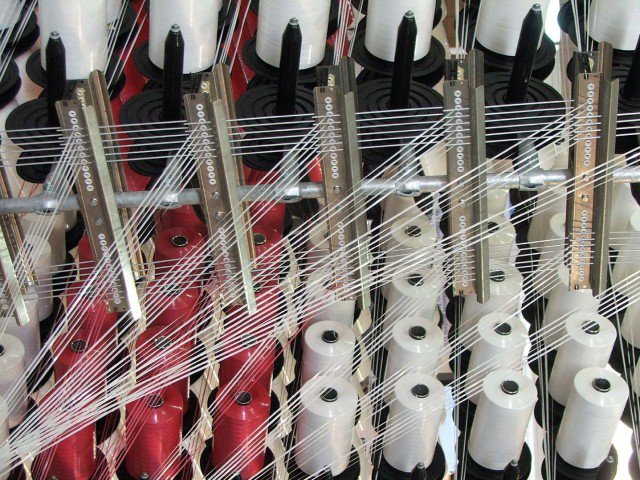 Products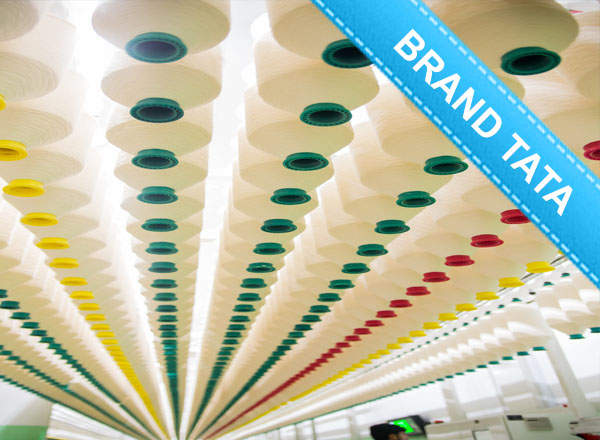 100% COTTON CARDED KNITTING & WEAVING YARNS
6/1 to 12/1 Compact yarns
6/1 to 20/1 Plain yarns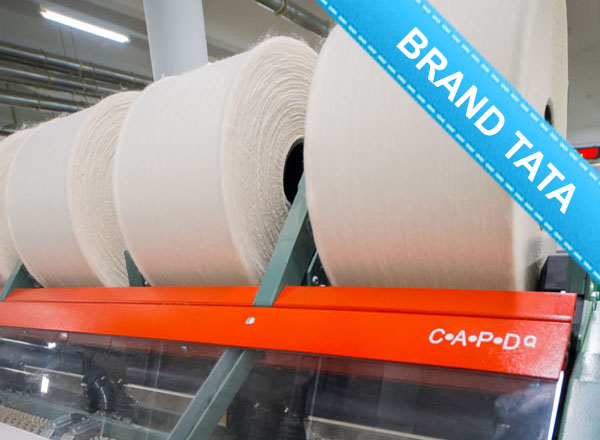 100% COTTON COMBED KNITTING & WEAVING YARNS
10/1 to 20/1 Plain yarns
16/1 to 30/1 Compact yarns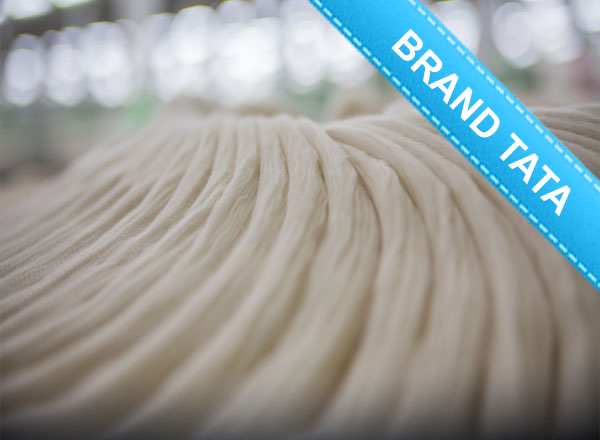 100% COTTON CARDED WEAVING SIRO YARNS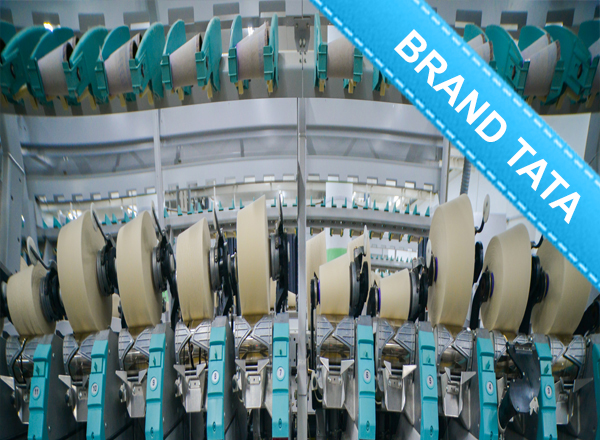 100% COTTON COMBED WEAVING SIRO YARNS
16/1 to 20/1 Siro Compact yarns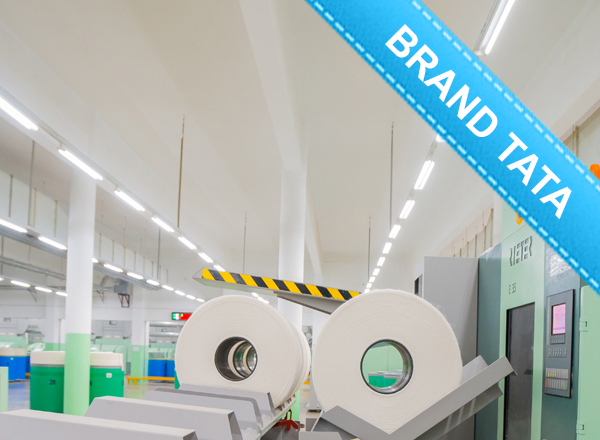 100 % COTTON CARDED SLUB YARNS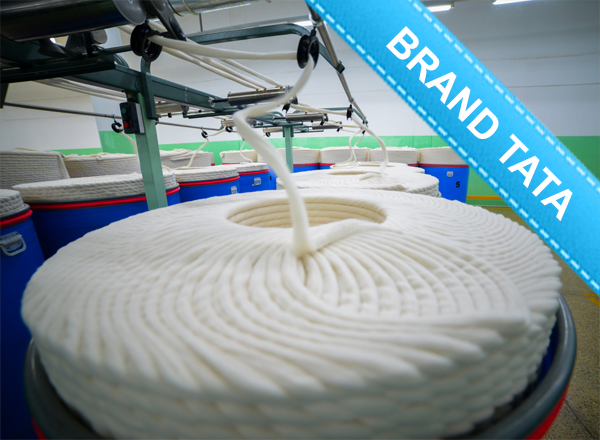 COTTON CORE RING SPUN YARNS
40D & 70D Core spun Spandex/Lycra ® in following counts
Ne 10/1- Ne 20/1 carded and combed for Weaving
Ne 18/1- Ne 30/1 combed Compact for Weaving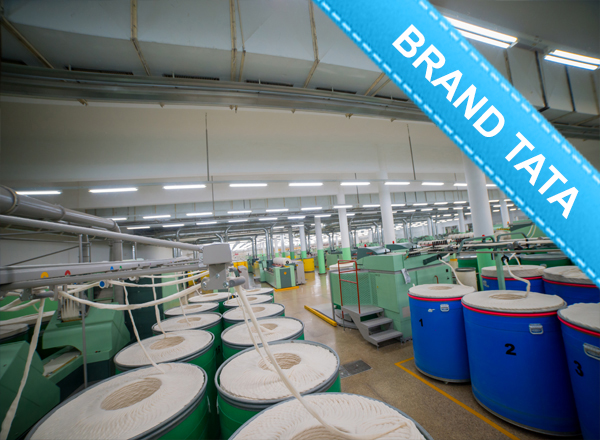 ZERO TWIST PVA CARDED & COMBED YARNS
12/1, 14/1 16/1, 20/1 & 30/1 PVA zero twist yarn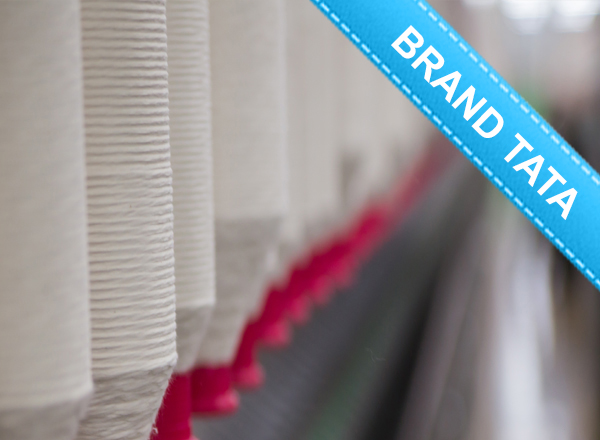 100% COTTON PLIED CARDED & COMBED YARNS
8 – 20 Carded 2 & 3 Plied Yarns
8 – 30 Combed 2 & 3 Plied Yarns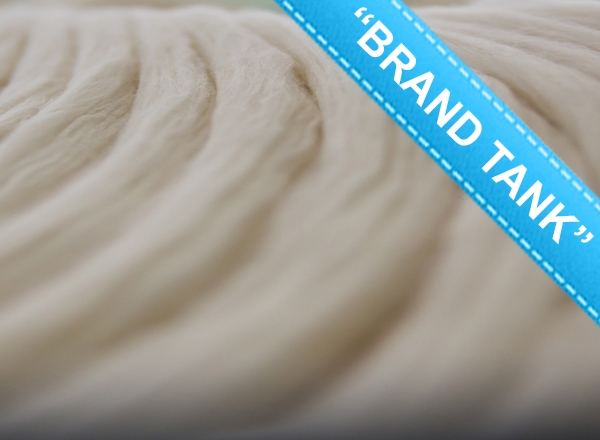 Cotton Polyester CVC / PC & TC Blended yarns
Cotton Polyester CVC / PC & TC Blended yarns with count range from Ne 8/1 to 30/1 both carded & combed
* We are the only supplier in Pakistan to have Reiter UNIblend-A81 to produce Intimate blend CVC yarns.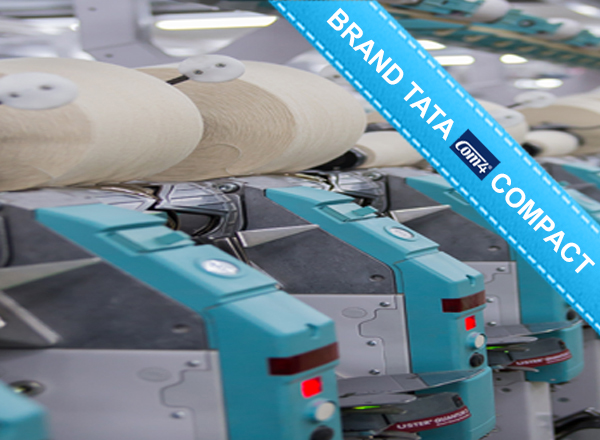 100% COTTON COMBED COMPACT YARNS
20/1 – 30/1 Combed Compact for Knitting & Weaving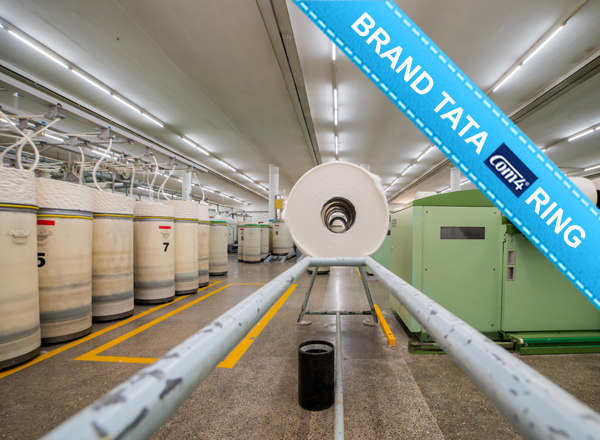 100% COTTON CARDED WEAVING SIRO YARNS
Quality Management
Management and maintaining quality is an ongoing process hence at TATA PAKISTAN we strive hard to consistently improve the quality of our products. We take pride in sharing the fact that we are the first textile mill in the country and 10th in the world to achieve the USTERIZED certificate awarded by USTER technology after carefully evaluating each step of production and entire processes at TATA PAKISTAN.
We have setup a separate entity to carefully and thoroughly check each step of production and evaluate the deliverable continuously during the production process, the quality assurance staff works as an independent department and put into practice the latest industry standards to ensure expected outcomes. The systems used by climate controls labs are as per the ISO 139 standard.
We have developed a 3-tier system certified by USTER Technologies, this system check the entire process from the selection of cotton till the production of final yarn until it is delivered to the customers in order to make sure there are no flaws in the product. Every 6 months we review the feedback of our valuable customers to keep track of our performance and set milestones to bring improvement.
Performance Tracking
According to the grade the cotton/bale are stored in the warehouses
The stock of cotton is stored in such a way that each grade is contained separately hence while picking up the bale the right cotton grade is chosen and consistency is sustained at all points in time.
Instruments used: Uster HVI 1000 Classing and Uster AFIS PRO
The material is tested on AFIS PRO and then adjusted accordingly as per the results generated by the system.
Each step s carefully executed and all the material is checked for any kind of quality issues, in case any quality issue is reported the system raises it immediately and the entire production process is halted until the necessary and sufficient steps have been taken to resolve it.
Instruments used: USTER Tester 5 S 800 (with all modules), USTER TENSOJET 4, ZWEIGLE Hairiness Tester, ZWEIGLE TPI Tester.
Each cone is thoroughly and vitally checked by USTER QUANTAM for quality issues at the winding stage and the results are recorded into our systems.
The machines are efficient enough to find the quality issues and reject any bobbin which is not up to the set standard.
Instrument used: Uster Quantum Clearers with Quantum Expert, Online Classmate, Computer Aided Yarn Clearing (CAY), Contamination removal (F-Channel).
This entire system is run by an ERP system based in India. The system is so efficient that it can promptly identify even if there is a minor technical or production related issue.
Textile Markets
Tata Group Brands are considered to be synonymous with quality. They have earned this benchmark reputation due to the group's emphasis and adherence to strict quality standards and a will to modify with the changing of era.
Keeping in mind its superb quality and outstanding service, its no wonder that it has managed to find customers in a large number of countries, including
China
Japan
Hong Kong
Korea
Portugal
Italy
Germany
Belgium
France
Switzerland

Canada
South America
Taiwan
Vietnam
Philippines
Thailand
Malaysia
Turkey
Bangladesh